With the help of ReCheck's Emiliyan Enev (CEO) and Emil Stoyanov (CTO), Startup Factory hosted an extraordinary event in the city of Ruse, Bulgaria, marking the first independent collaboration with the Internet Computer Protocol (ICP). The event showcased a captivating convergence of ideas, knowledge exchange, and the boundless potential inherent in the ICP ecosystem.
A Packed Venue and Vibrant Engagement
The event exuded an atmosphere of curiosity and enthusiasm, with a full house as more than 50 attendees from across the region gathered to explore the offerings of ICP. For many, this served as an introduction to the world of decentralized computing, and the ICP did not disappoint.
Impressions and Key Insights
Attendees resonated with the distinctive selling proposition of ICP: an exquisite fusion of the best in technology. Participants were captivated by ICP's ability to seamlessly combine the stability, standardization, and user-friendliness of centralized platforms with the unparalleled freedom, transparency, and resilience of decentralized systems.
Diving into the ICP Ecosystem's Intricacies
Emil Stoyanov, the CTO of ReCheck B.V. and one of the event's main presenters, masterfully integrated technical intricacies with broader perspectives, delivering a comprehensive introduction to the ICP universe. His presentation delved into topics like the regional ICP hub, the exciting opportunities it offers for software engineers, and the robust support mechanisms in place.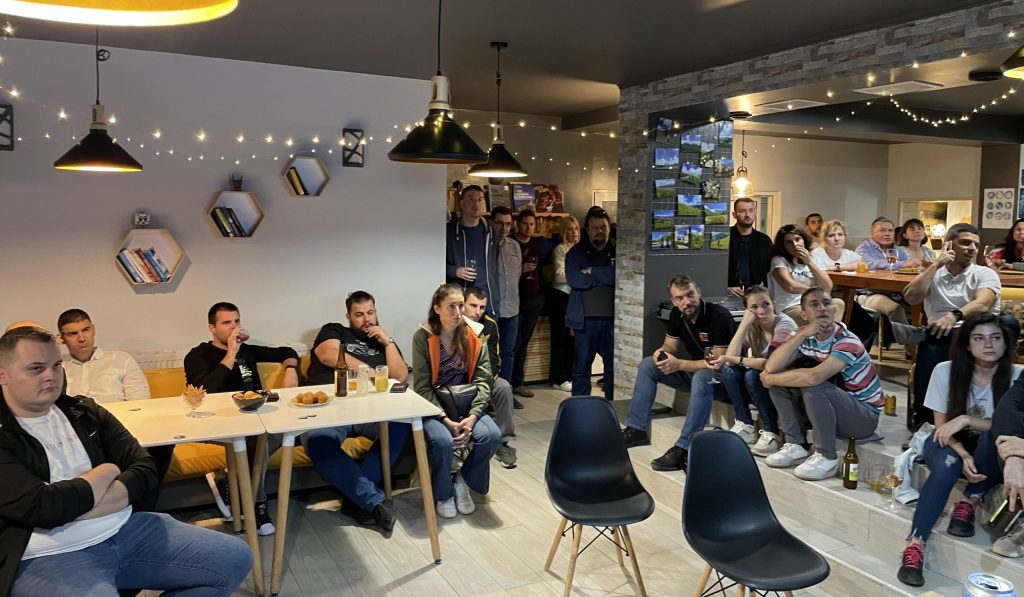 Engaging Q&A Sessions
The interactive Q&A sessions were a highlight, with the gas price associated with deploying and running applications on ICP being a recurring topic. Attendees warmly received the developer-centric gas payment system, appreciating how it simplified the process for users and spared them the complexities of maintaining cryptocurrency balances or handling direct payments.
Compatibility and Integration with Standards
The compatibility of ICP with prevalent standards and protocols, such as the HTTP protocol and the seamless binding of smart contracts with actions transmitted through it, garnered considerable attention. Attendees were particularly impressed by the integration of ICP identity with familiar authentication methods on computers and smartphones.
Key Insights and the Path Forward
One of the most captivating aspects for attendees was the truly decentralized nature of ICP. They were delighted to discover that ICP is not predominantly reliant on nodes hosted in a single country, a fact that highlighted its global and diversified character.
The standout feature for many was ICP's promise of a genuinely decentralized global computer. Attendees were captivated by the prospect of deploying solutions on ICP without concerns about hosting, maintenance, or the need for centralized components.
In Conclusion
The collaboration between Startup Factory and ICP signals the beginning of a promising journey, aimed at bridging gaps, fostering community engagement, and paving the way for a more decentralized future. Emiliyan Enev, CEO of ReCheck B.V., and Emil Stoyanov, CTO of ReCheck B.V., played pivotal roles as hosts, making this event a resounding success in advancing the cause of decentralized computing.