Among other things, blockchain will help future generations of digital creators to monetize their activities by giving them more opportunities to sell their unique content.
"I believe we are quite far from the moment when blockchain is applied in the real world in a meaningful way." This is how Emiliyan Enev, CEO and co-founder of ReCheck, opened his keynote presentation at September's BlackSeaChain 2022 event. ReCheck is one of Europe's pioneer companies in the field of decentralized technology development. It creates and implements practical blockchain solutions that impact the physical realm.
Enev began his presentation titled "Blockchain and the Real World – Where Will They Meet?" by summarizing his observations on the industry's current state. "For many people, blockchain is just this speculation and this desire to make quick money," he said. In Enev's words, there are few meaningful blockchain solutions at present. The goal is to prove that blockchain's philosophical aspects can interact with the real world, Enev elaborated. The blockchain entrepreneur then explained the importance of catalysts that would speed up the practical adoption of decentralized technologies.
One of the highlights of Enev's presentation was the idea of Web 2.5. "Before Web 3.0, we need Web 2.5. Blockchain should be integrated, embedded, and interwoven into existing systems, platforms, and websites. Blockchain will be just one layer of trust, of ownership, of security," he explained. In his words, without this step, the transition to blockchain adoption in the real world would be impossible.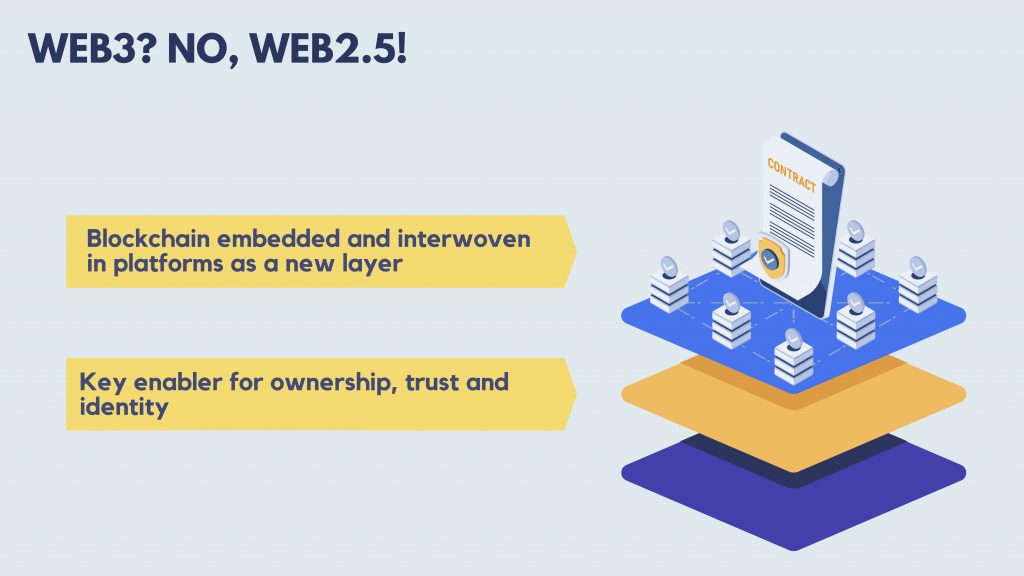 Enev pointed out the "Connect Wallet" button as a real game changer. In his words, the button will get integrated into more websites in the next five to ten years. The ability to authenticate oneself will trigger blockchain adoption in a very simple way, Enev stated. "Here, the user experience is very important. You just go to the website, click 'Connect Wallet,' maybe scan a QR or use a plug-in extension in the browser with a MetaMask, and you are walked in." Then you can access exclusive perks, he elaborated.
Enev also talked about the European Digital Identity Wallet and the importance of blockchain in driving forward the idea of interoperability and portability of one's data. He also stressed the tendency for NFTs to become a standard for digital ownership of physical and virtual belongings. NFTs will also be applied for real-world business assets like invoices, contracts, etc., Enev explained. "We will see very interesting monetization scenarios around this," he added.
The keynote speaker added that NFTs would also be used for digital rights management. He spoke about cryptocurrency becoming a standard for crowdfunding and crowd-investing, too. Blockchain can act as a layer for added transparency, security, and accountability, Enev explained. In his words, blockchain ensures more ways to protect one's voting power and interest in crowd projects and initiatives.
The blockchain entrepreneur also said that the digital creator economy has been exploding in the past few years. Today's creators are generating massive amounts of content and uploading them on digital platforms. "It is an issue because they get a small return for the quality content they provide. And you can see the numbers – it is quite a big industry, actually," Enev explained.
"Digital creators, maybe our children, will be able to really monetize their creativity. So this is a thing that inspires me a lot. You will no longer be forced to work a job you don't like or stay at the office. You have more opportunity to sell your personality, to sell your talent, and the content, and the art that you create." Enev wrapped up the topic by briefly mentioning the launch of his company's new product, Nifty Folder, which was born out of his inspiration to apply these ideas in practice.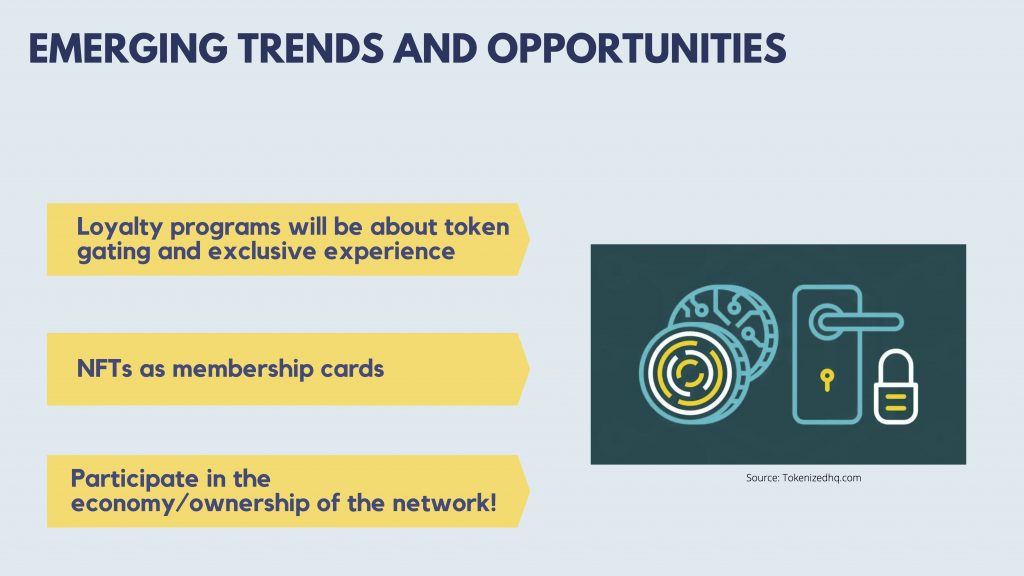 Passports of physical objects, such as cars and houses, can also benefit from implementing decentralized technology in real life. "Here we are speaking about trusted history," Enev stated. In his words, the ability to record and verify important asset information will increase the asset's price. Tokengating and NFTs will drive "the next era of loyalty," Enev added. They will allow loyal users to unlock new loyalty levels to receive exclusive perks. The entrepreneur also spoke about the Metaverse and moving high-value 3D objects to the digital realm.
Enev concluded his presentation by stressing the importance of composability in connecting decentralized technology and the real world. "This possibility to find synergy and network effects among all the objects, among all these smart contracts on the blockchain, will be the real game-changer," he said.
About BlackSeaChain 2022
BlackSeaChain took place on September 1-2 in Golden Sands, Bulgaria. The conference aimed to bring together blockchain tech, business projects, and professionals for a shared educational and networking experience. The event included workshops, keynotes, and networking opportunities to address the new blockchain trends and exchange ideas and know-how.
Watch the entire presentation, and don`t hesitate to contact us with any questions, ideas, or comments.