Blockchain In Practice workshop at the Microsoft Innovation Center in Sofia – November 2018
ReCheck team delivered workshop "Blockchain in Practice" last week in Sofia. The co-founders presented some of the lessons learned in the process of developing blockchain products. Other topics discussed were related to practical blockchain implementations, decentralised business models and current use cases for the technology.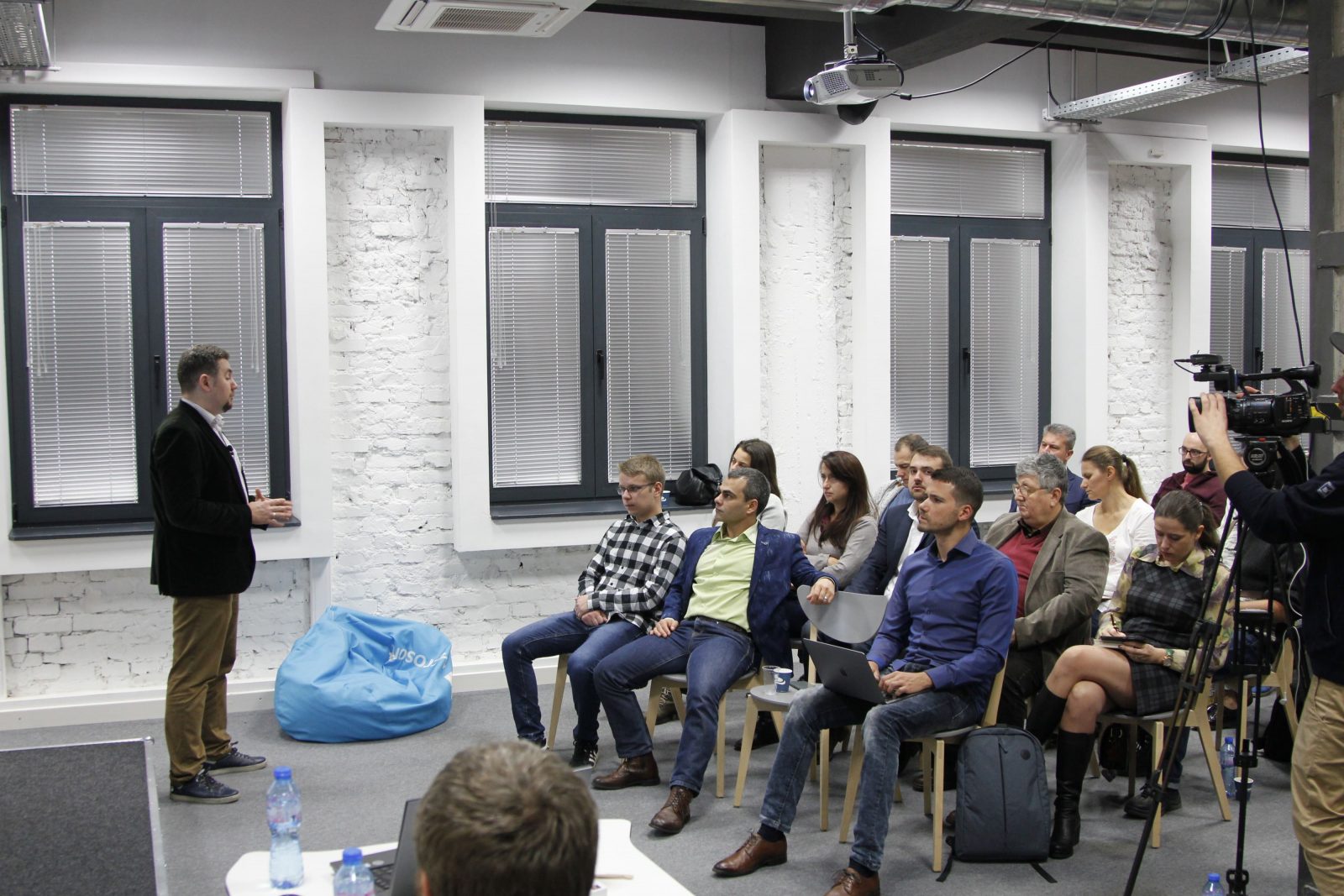 Benelux Venture Forum 2018
ReCheck was one of the few selected startups from hundreds of applications to participate in the Benelux edition of Tech Tour. Emiliyan Enev pitched in front of international investors and industry experts in Maastricht and Heerlen. This was a great opportunity to present the latest progress and to get feedback about our blockchain based products
N3XTCODER in Berlin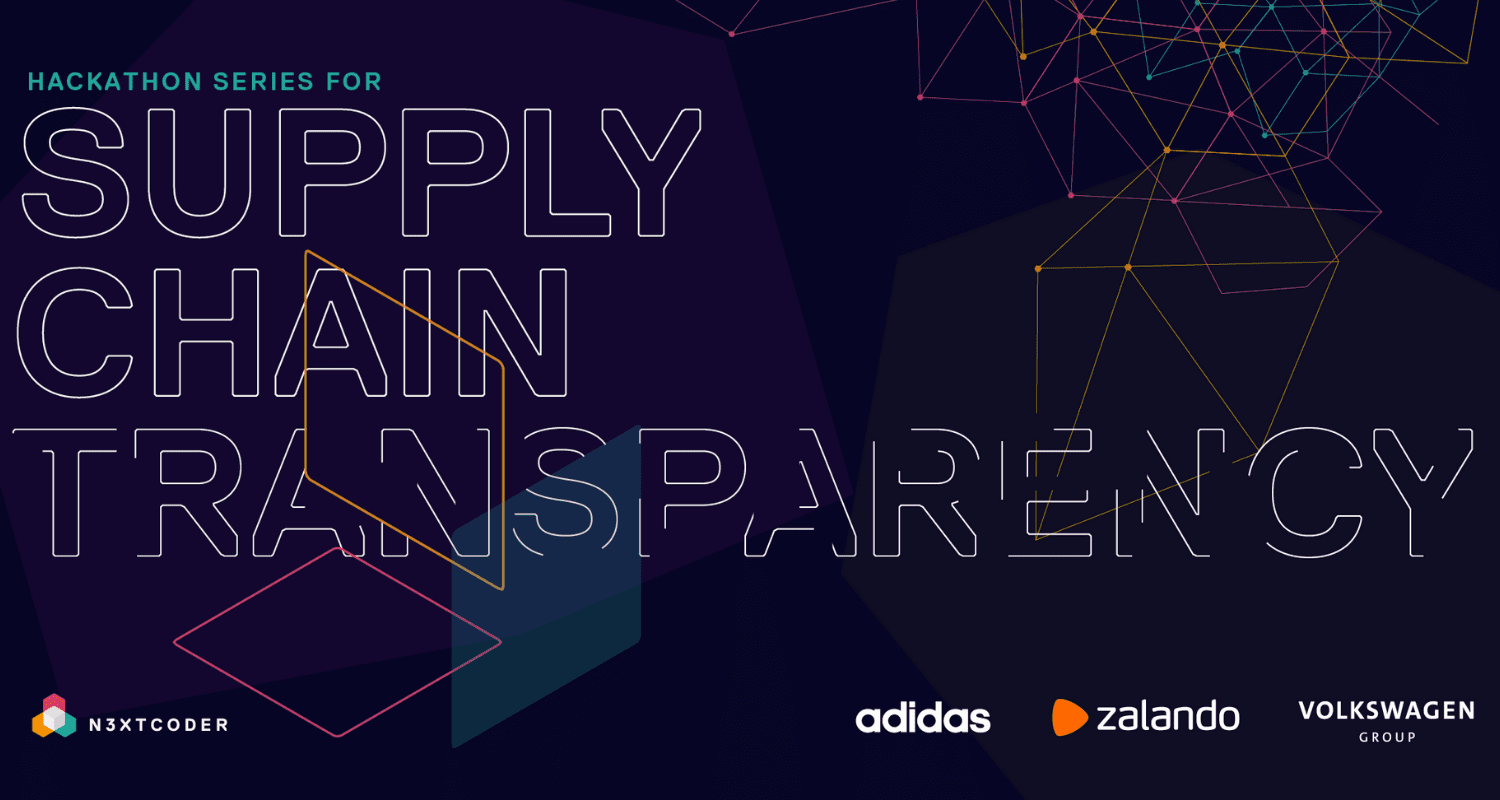 On 7th of November ReCheck team was in Berlin participating in Supply Chain Transparency Hackathon organised by N3XTCODER. The co-founders of the company will work with industry experts from Zalando, Volkswagen and adidass for applying ReCheck as a means of adding digital proofs on blockchain regarding origin, characteristics and documentation of products.
PFC Levski conference featuring ReCheck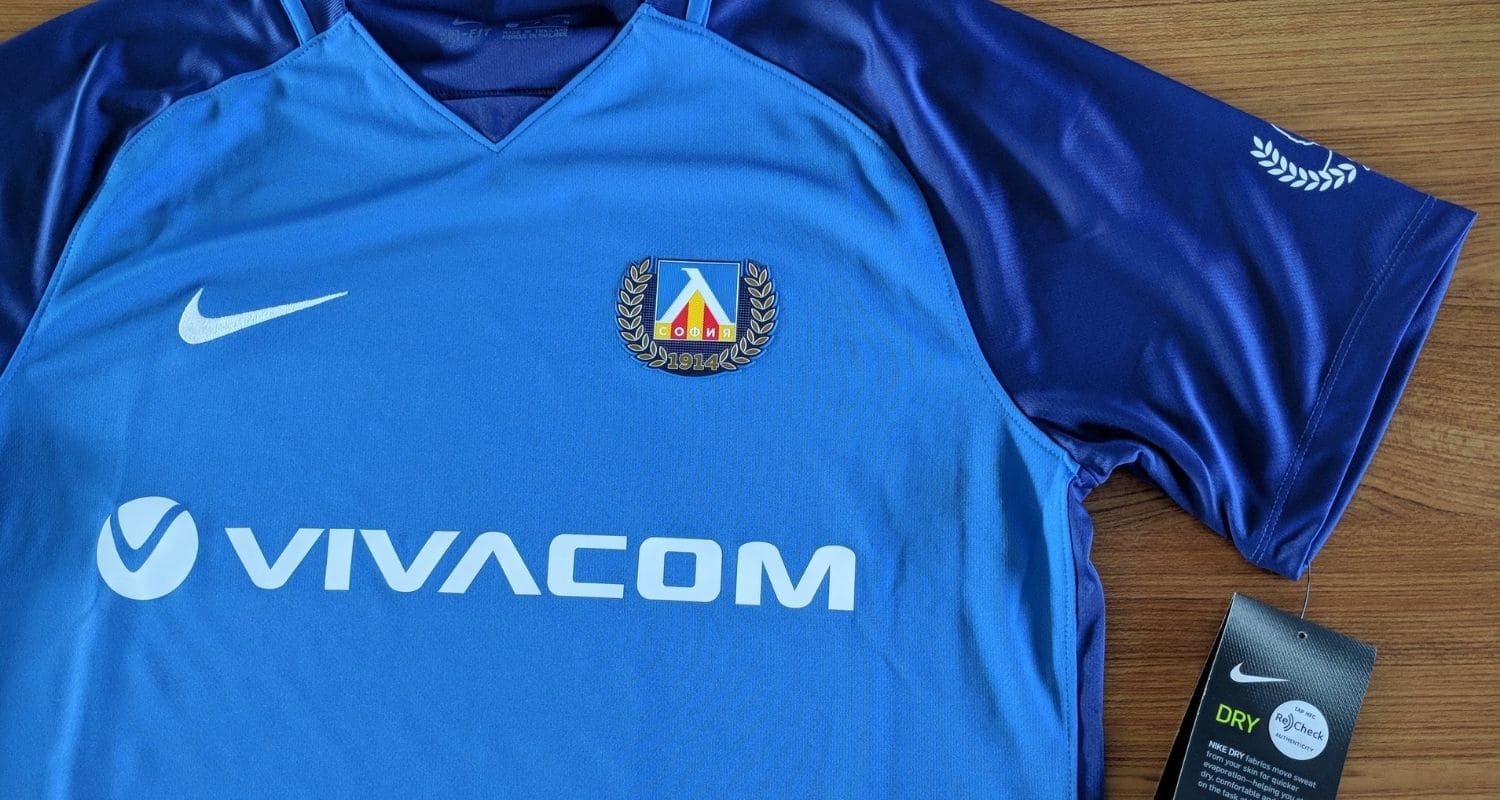 ReCheck was happy to announce partnership with the Bulgarian football club ПФК ЛЕВСКИ / PFC LEVSKI for protecting the authenticity of sport merchandise. Soon original products of ПФК ЛЕВСКИ / PFC LEVSKI will be registered on blockchain and will carry ReCheck tags. Fans can easily verify the authenticity of the items and make sure they buy genuine products – supporting the club in that way. Next steps are features that will boost the emotional value of the merchandise and will help the club engage with the fans.
Read More about this announcement in our separate blog article here:
https://recheck.io/blog/recheck-announces-partnership-with-pfc-levski-to-prevent-counterfeit-merchandise/
Innowave Varna 2018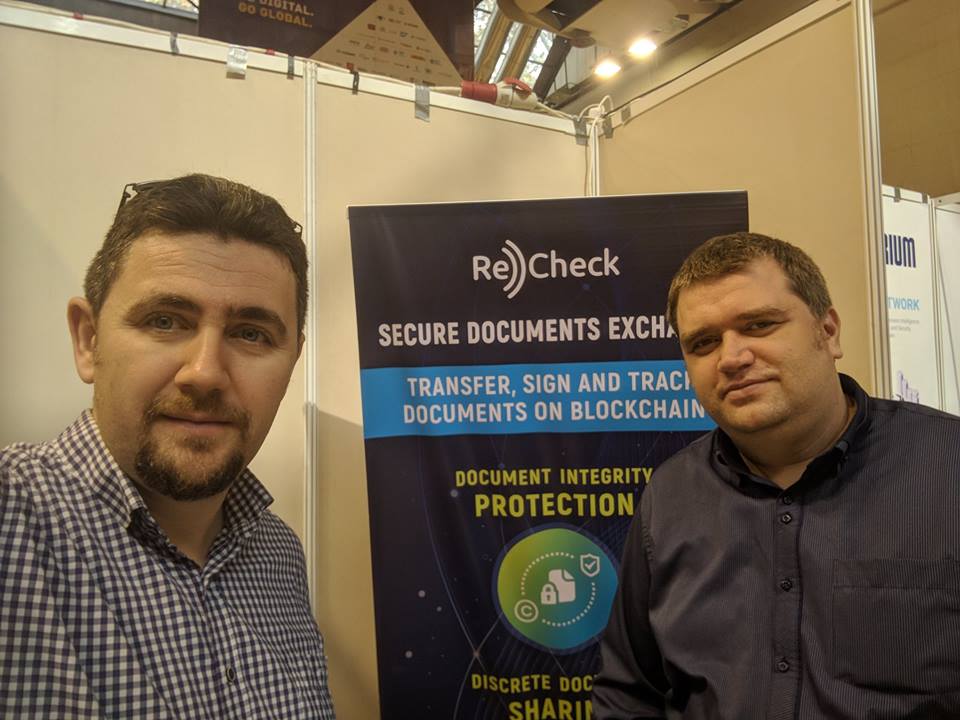 October is almost over but events and conferences are at their peak. ReCheck's founders Emiliyan Enev and Emil Stoyanov demonstrated the company's products at this year's edition of Innowave in Varna.
CEE-Block Conference in Sofia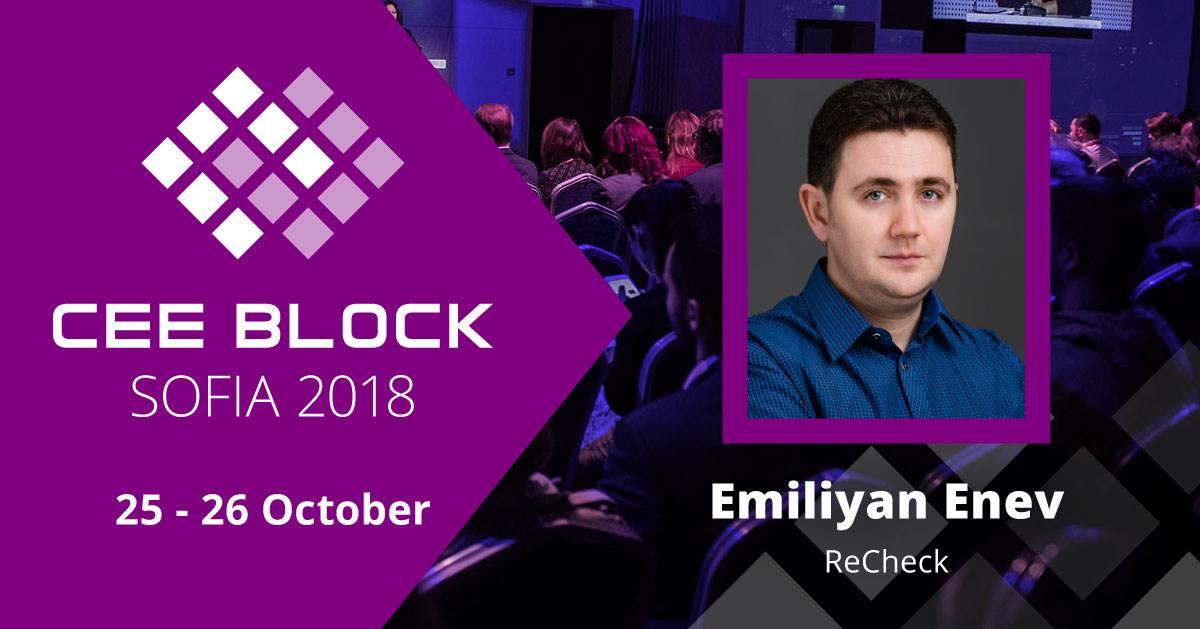 CEE Block Forum brought together key stakeholders to discuss the decentralised agenda of Europe at the end of October. Emiliyan Enev from ReCheck delivered a presentation at the event and  demonstrated ReCheck Documents – a practical solution to register, transfer, sign and track documents on blockchain.
Code_n Festival in Stuttgart September 2018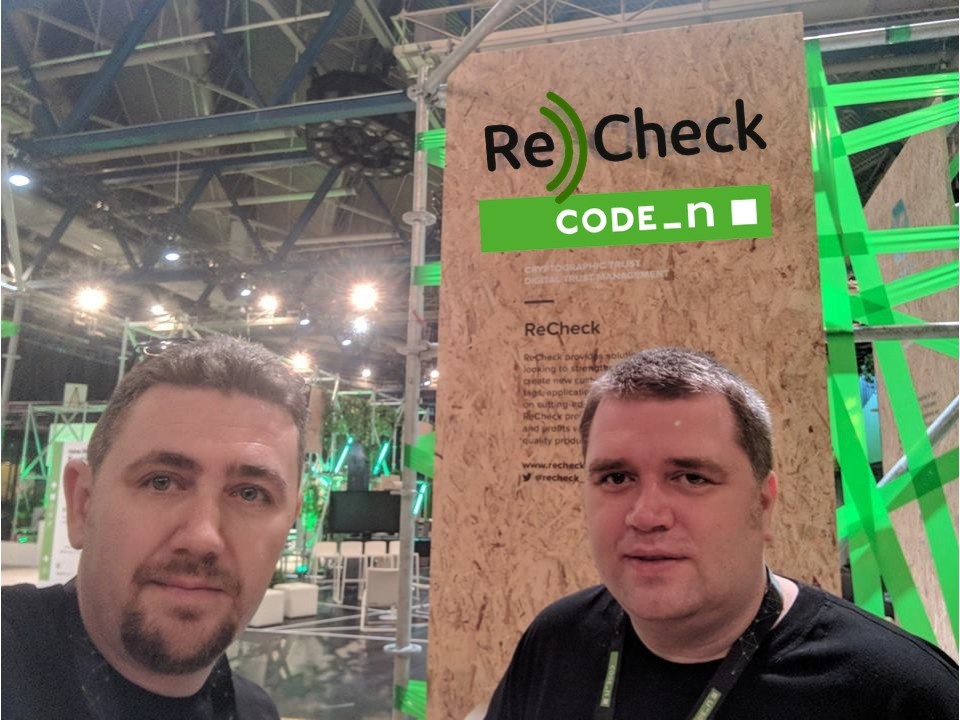 ReCheck's co-founders are today exhibiting and pitching at one of the major technological events hosted at the industrial heart of Germany – new.New Festival 2018. Emil Stoyanov and Emiliyan Enev showcase the latest version of ReCheck as a solution to register, transfer, sign and track documents on blockchain – ReCheck Documents. ReCheck has been selected among the TOP 50 finalists in the event held every two years.
European Chemistry Partnering Dusseldorf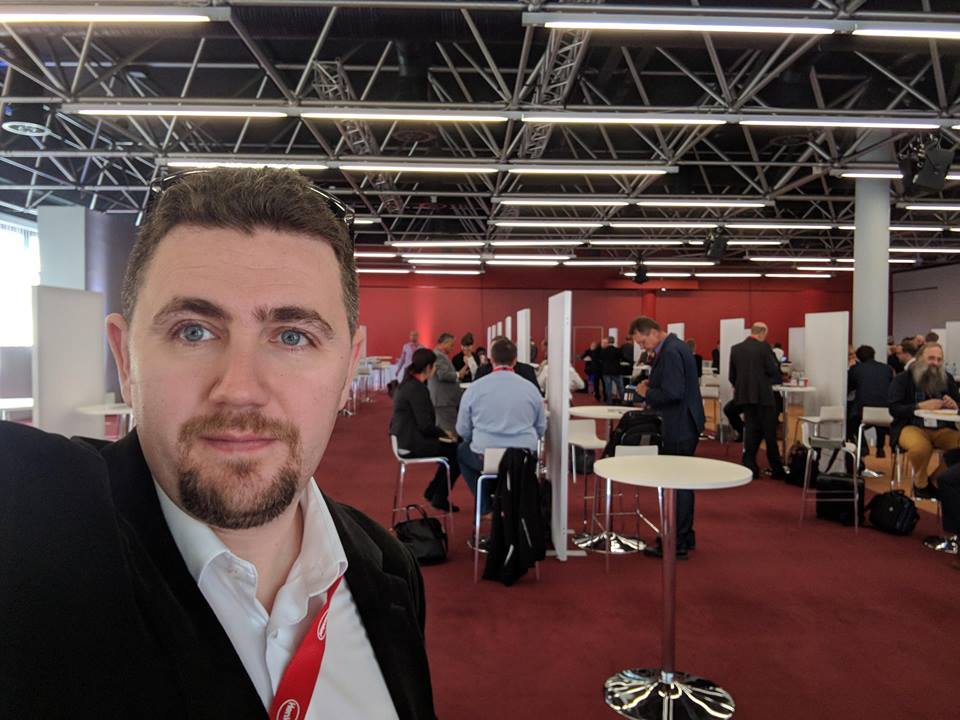 ReCheck's CEO Emiliyan Enev was in Dusseldorf at European Chemistry Partnering – a leading event to connect the players in the chemical industry with special focus on biotechnology. Emiliyan presetend ReCheck as a solution to verify that an item is made of biomaterials and to manage the digital product documentation.
DigitalK Competition in May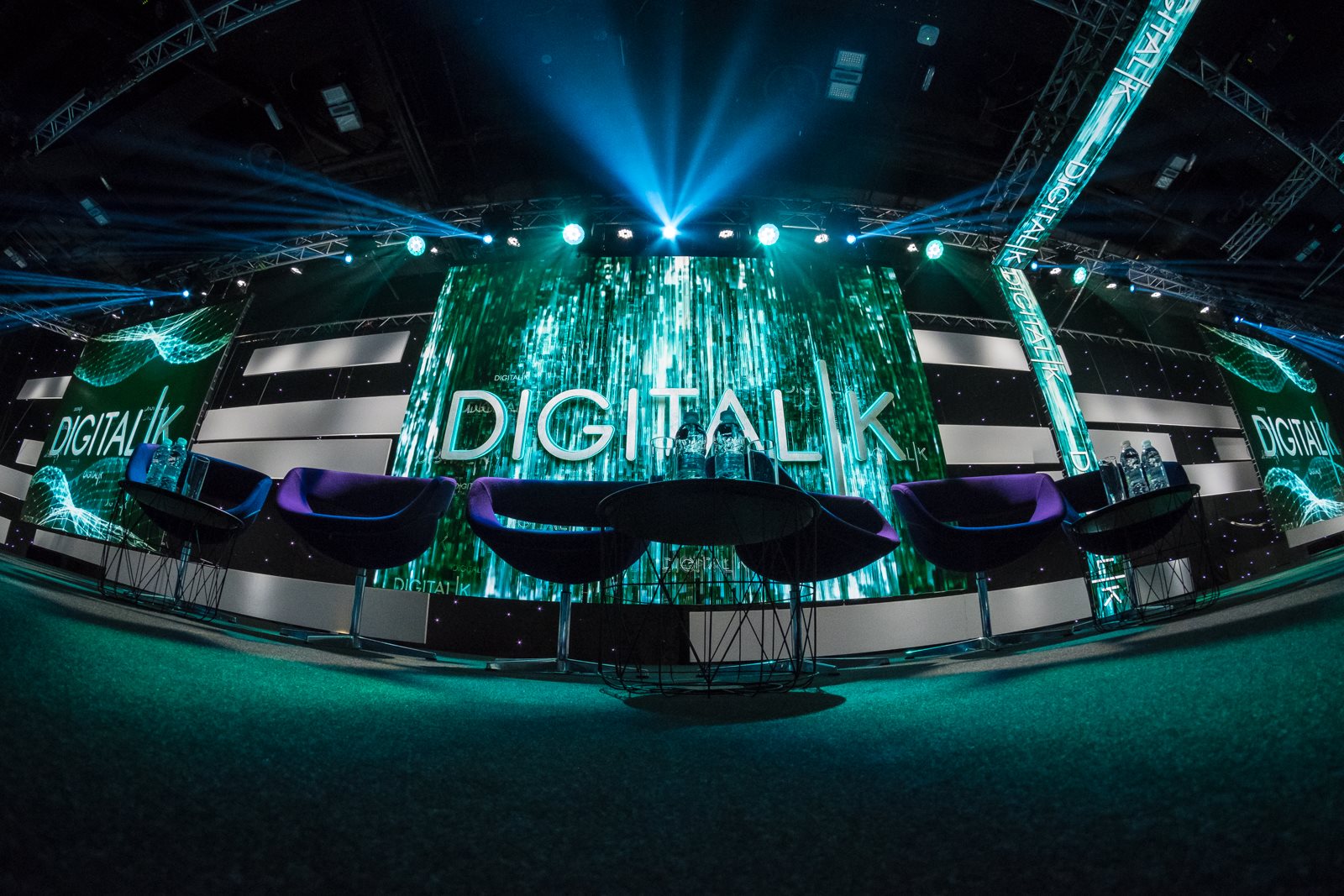 Over 150 young companies have applied for the fifth edition of the Start-up Competition, part of the DigitalK Digital Technology Conference, organized by "Capital" in partnership with Neveq and Launchhub, bringing together technology specialists and entrepreneurs from around the world. ReCheck stood out as the only Bulgarian company to introduce blockchain-based solutions.
ReCheck is ranked #3 at the First EU Blockathon 
ReCheck team took part in the first Blockathon in Brussels hosted by the EU. The company was ranked among the top 3 startups offering solutions for authenticity of goods, transparency and zero shipping dispute.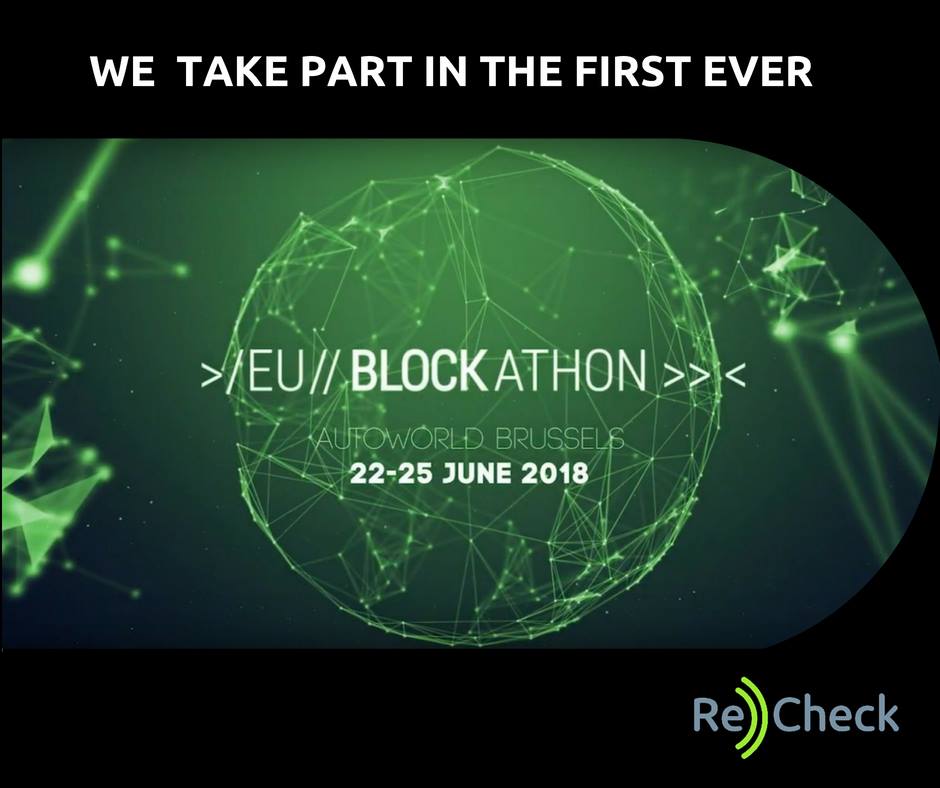 TNW Conference Netherlands 2018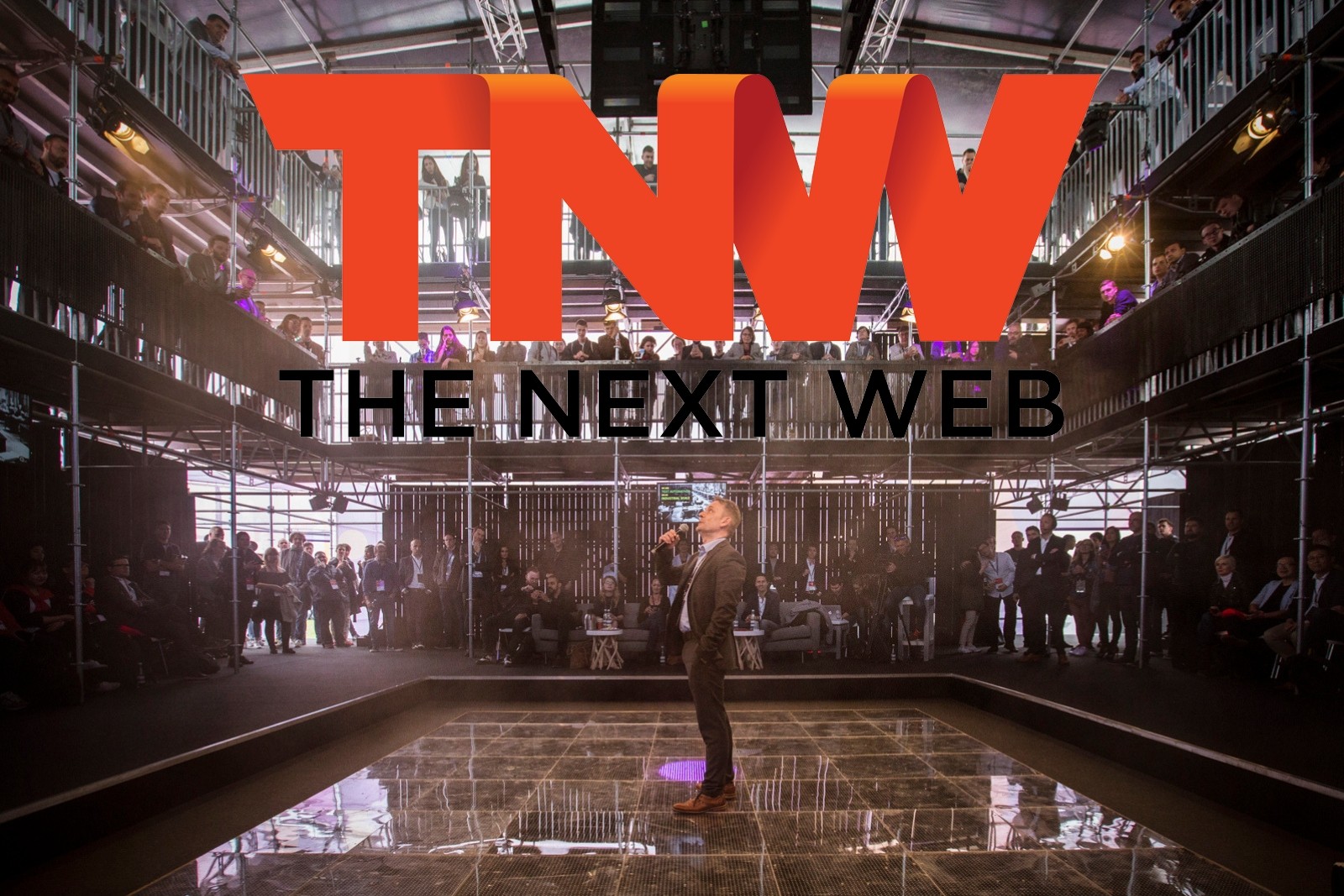 ReCheck had the opportunity to exhibit at one of the largest IT conferences out there – TNW. Company's CEO Emiliyan Enev took the challenge to present the lates ReCheck has to offer in the infamous Pitch Tower.
GPP4Growth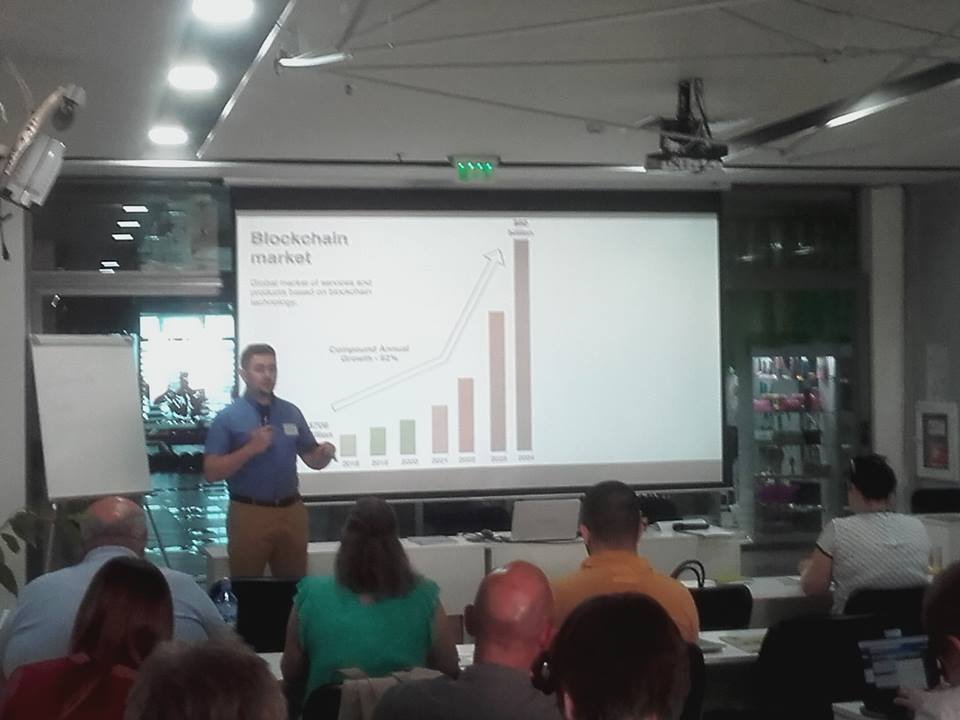 Emiliyan Enev spoke about the potential synergy between EU ecolabels and blockchain technology for a better tracking of goods and natural resources at the GPP4Growth conference in Stara Zagora in May.
Internet 3.0
"ReCheck" CEO and digital technology entrepreneur Emiliyan Enev along with director of digital products at "Capital" media Andrey Lyubenov, spoke just before Christmas about the ingenious application of the blockchain technology and it's impact on human relations and the disruption of current economic models, during the Internet 3.0 discussion, as part of the . The audience was comprised of Capital media business readers and journalists.
https://www.facebook.com/capitalbg/videos/10155479341171032/?hc_ref=ARSB_5RVWS4ignIfBzlPy3n6vAdyrT07z9ep4KMSjh_7p9-EgxIMtCOSsiVaB7gtWMQ
Dev.bg
Founders of ReCheck Emil Stoyanov and Emiliyan Enev were lecturers for an event organised by dev.bg in Sofia. The main theme of the event – "Blockchain – how and why we should design decentralised applications?" Essential topics were "The need for blockchain and the idea for developing applications on it", "The requirements for clear evaluation – Yes or No to blockchain technology as a foundation for a system" and "The Ethereum platform as means for designing decentralised applications.
Innowave 2017

ReCheck was featured with in a pitching session during the Innowave Business and Startup Conference 2017 in Varna.
http://innowave2017.bbforums.bg/home-en/

Capital/Plovdiv International Conference Industry 4.0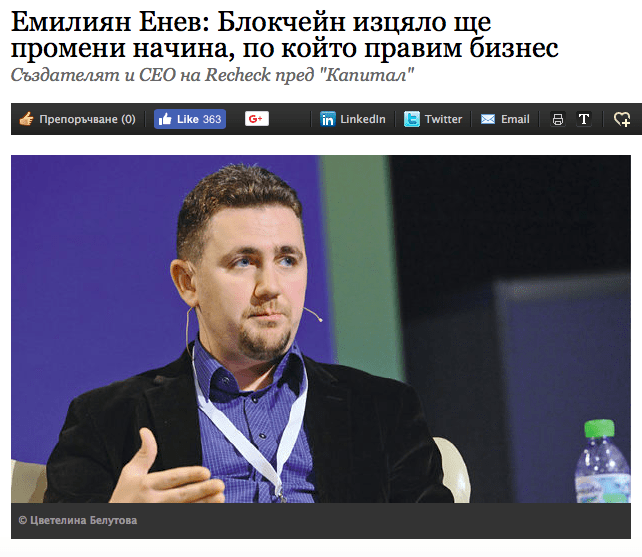 Emiliyan Enev, founder and CEO of ReCheck, was main lecturer during the Industry 4.0 conference in Plovdiv. Capital media conducted an interview with the entrepreneur about how the technology of blockchain will redesign the way we do business.
Read full interview here:
 https://www.capital.bg/biznes/kompanii/2017/10/06/3054330_emiliian_enev_blokchein_izcialo_shte_promeni_n
Code4Tech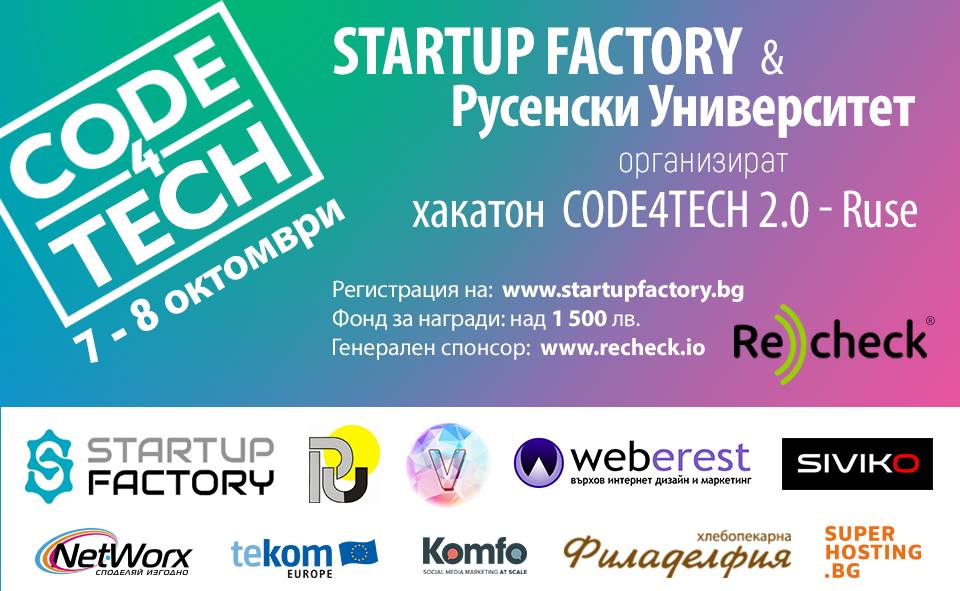 ReCheck founder and CTO Emil Stoyanov, took part as a jury in the Code4Tech 2.0 Programming competition in October 2017. The hackaton was organised with the help of Ruse University and Startup Factory. The event went under the slogan: "Solutions for people and businesses".
Brightlands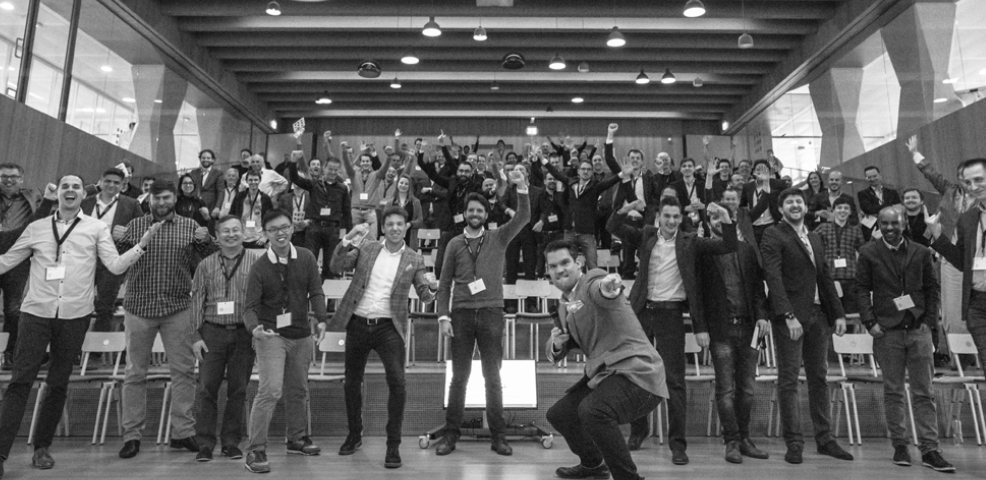 Recheck's CTO Emil Stoyanov led a workshop event at Britlands Smart Services Campus – centre of blockchain technology in Netherlands in September 2017.
Education Program for blockchain certificates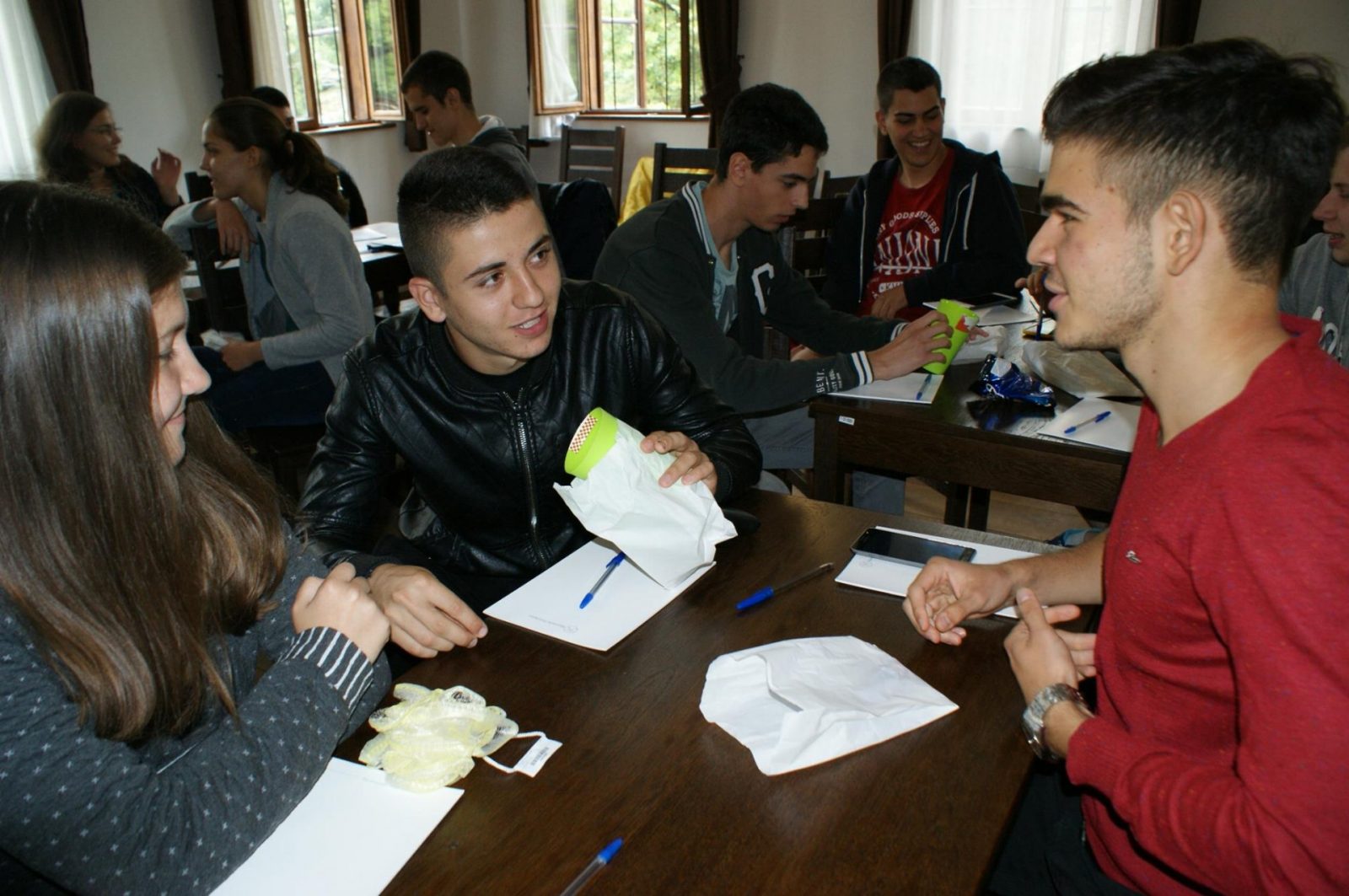 Bulgarian students were among the first to receive their digital certificates on blockchain. ReCheck was a contributor to a special event, organised by the Education program "The entrepreneur as an inventor"- an interactive course in entrepreneurial thinking based on the "student-centered" approach. ReCheck co-founder and CEO Emiliyan Enev provided the young students with their digital certificates on blockchain, for the completed course.
Link:
http://www.bloombergtv.bg/novini/2017-08-02/balgarski-uchenitsi-s-edni-ot-parvite-v-sveta-sertifikati-na-blockchain
Dutch Media
ReCheck was mentioned for the first time in a Dutch media ISSUU among other innovative companies that develop digital products on the emerging technology of Blockchain.
Check page 4 of the Analyse E-Business edition from July 2017:
Bloomberg Interview 2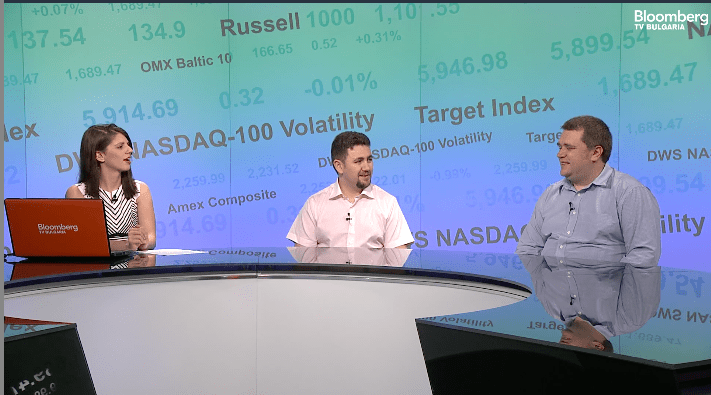 Founders of ReCheck Emil Stoyanov and Emiliyan Enev speak about the blockchain and its many applications in various industry in a special interview for Bloomberg TV Bulgaria.
Watch the entire interview here:
https://www.bloombergtv.bg/video/emiliyan-enev-i-emil-stoyanov-za-prilozheniyata-na-blockchain-tehnologiyata
Workshop in Plovdiv July 2017

ReCheck founders Emil Stoyanov and Emiliyan Enev behind an upcoming workshop called "Blockchain use cases in manufacturing" in Plovdiv. The event is to server as warm-up before the International Conference Industry 4.0 in July.
http://innowave2017.bbforums.bg/home-en/
Ethereum and Smart Contracts lecture with Emil Stoyanov.
ReCheck's founder and CTO Emil Stoyanov gives a better explanation for Ethereum blockchain and smart contracts and their functionality before the Techruption community in Brightlands Smart Service Campus in Heerlen, Netherlands.
Check out the entire lection:
https://www.facebook.com/yanick.dols/videos/10211569623209824/?fref=mentions
ReCheck on the path of a new technology
The two founders of ReCheck – Emil Stoyanov and Emiliyan Enev shared knowledge in an intriguing interview with dev.bg about the history of ReCheck and why the blockchain technology has the potential to innovate the ways we do business.
Read the entire interview here:
https://dev.bg/ethereum-blockchain-компанията-recheck-разработва-електрон/
First Presentation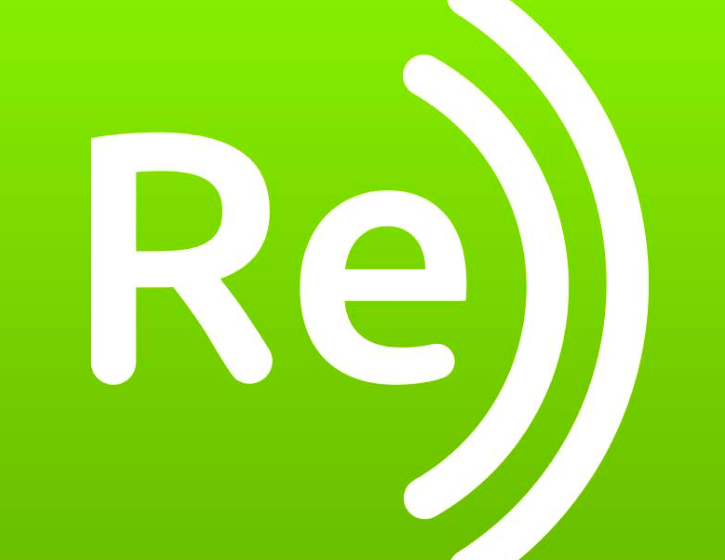 ReCheck startup was presented for the first time in Sofia by founder and CTO Emil Stoyanov during the XIV Sofia Crypto Meetup at the end of March.
Link:
https://www.facebook.com/events/1716607751964331
ReCheck electronic tags in "Capital" Newspaper article about fake products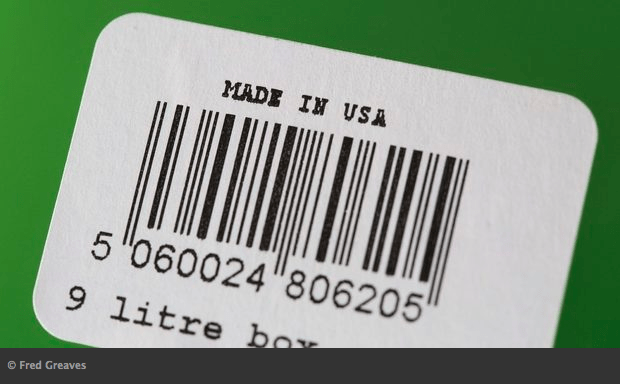 ReCheck was featured in an article of Capital Media about counterfeit products and the solution to the problem with the help of ReCheck electronic tag.
Read more:
https://www.capital.bg/biznes/startup/2017/02/02/2910738_elektronni_etiketi_za_avtentichni_stoki_i_v_bulgariia
Bloomberg interview 1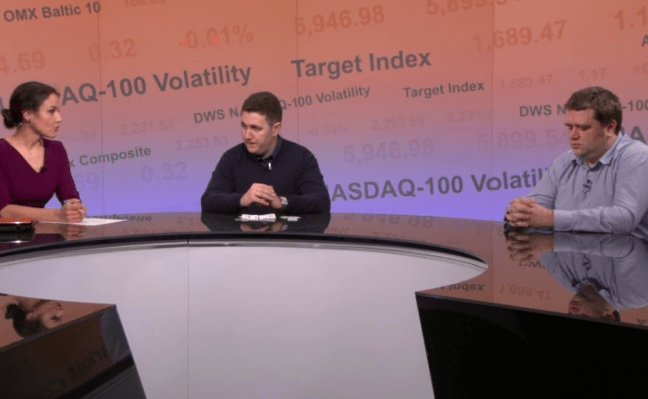 Recheck founders Emil Stoyanov and Emiliyan Enev were invited for their first interview for Bloomberg TV Bulgaria. The main topic was the innovative technology behind ReCheck electronic tags and their purpose to fight fake products on the global market.
See the entire interview here:
http://www.bloombergtv.bg/biznes-start/2017-02-03/e-etiketite-v-bitka-s-falshifikatite