ReCheck has joined the European Green Digital Coalition at the 2021 Digital Day. The Coalition itself is an initiative led by the European Parliament in an effort to support the transformative shift towards sustainability in the private sector.
It all started with the DIGITAL SME inviting innovative SMEs and startups to support the Coalition, and send their strong message to Europe. According to the Alliance, although large organizations put some effort into promoting sustainability, many of their initiatives are not actually impactful solutions toward the climate neutrality goals.
Additionally, Europe is also home to many innovative small companies that have sustainability at the core of their business solutions. As a matter of fact, more than 40 SMEs signed the European Green Digital Coalition declaration to support sustainable digitalisation.
As the European Union has committed itself to become climate neutral by 2050, this goal requires an extensive and all-encompassing transformation towards a green and digital economy. That is where the European Green Digital Coalition comes.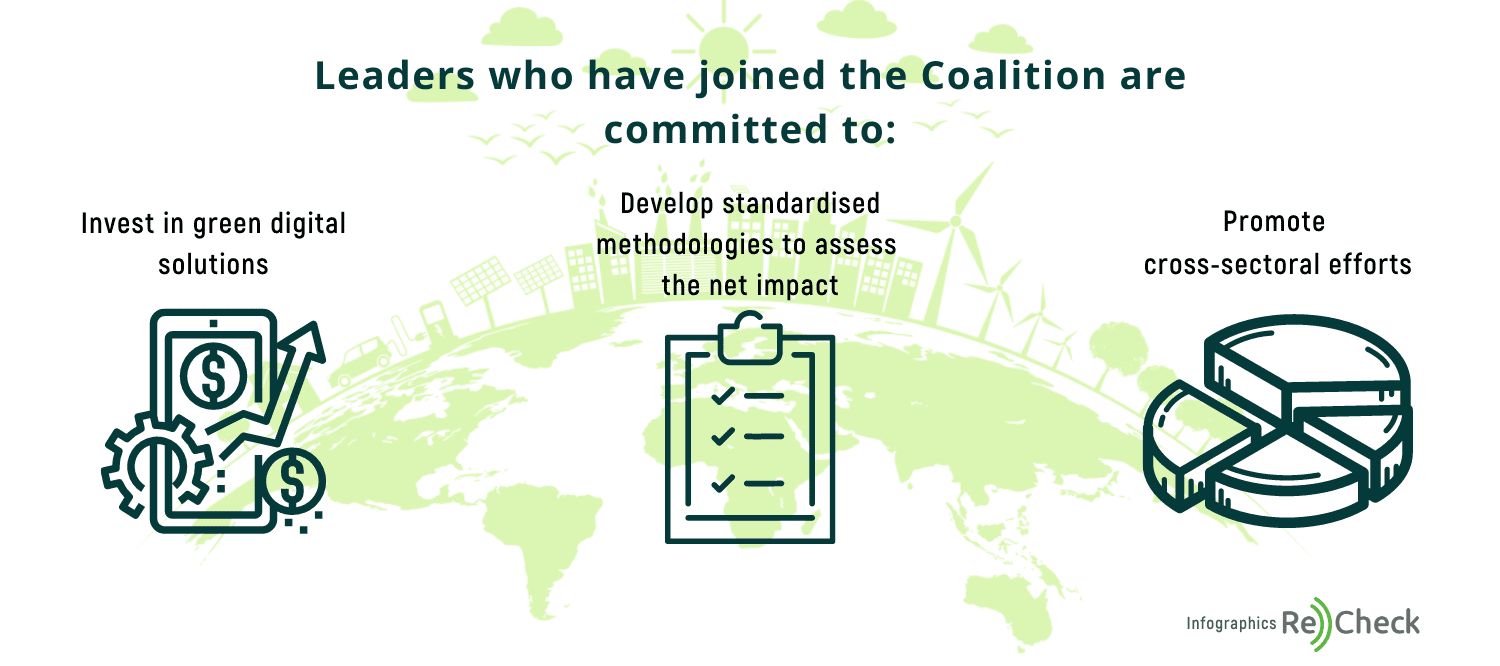 The initiative is supported by the European Commission and its ultimate goal is to make the ICT solutions 'green' and bring their emissions-reducing potential to other related industries. Leaders who have joined the Coalition are committed to:
Invest in green digital solutions that will improve energy and material efficiency, and also contribute positively in a wide range of sectors.
Collaborate with relevant organisations to develop standardised methodologies to assess the net impact green digital solutions have on the environment. As priority sectors, the Initiative outlines sectors such as energy, transport, manufacturing, agriculture, and the building sector.
Promote cross-sectoral efforts and contribute to the development of recommendations for the deployment of green digital solutions and also to support workforce qualification training when needed.
About ReCheck
ReCheck BV is a Dutch product-oriented startup that builds solutions in the field of information security and digital sovereignty. The company is one of the European pioneers in the development of practical decentralised applications that support sustainability and circularity. We help developers and startups to incorporate distributed ledger technologies in their products by providing tools to record, verify, track and sign data on the blockchain. ReCheck's functionalities are easy to integrate and they improve security, privacy, and traceability in data exchange.