About ReCheck
ReCheck BV is a Dutch product-oriented startup that builds solutions in the field of information security, legal tech and digital sovereignty. The company is one of the European pioneers in the development of practical decentralised applications with tangible value.
We help developers and startups to incorporate distributed ledger technologies in their products by providing tools to record, verify, track and sign data on blockchain. ReCheck's functionalities are easy to integrate and they improve security, privacy and traceability in data exchange. If you are looking to bridge your products and services with blockchain, you are at the right place.

Mission
Our mission is to equip organisations and consumers with the needed tools to share data in a secure way via decentralized platforms.

Vision
We believe in a future where societies have full control over who, when, why and how can access and use their data.
ReCheck's DNA
Data and DLT–agnostic
As blockchain systems grow in usability and complexity, the blockchain agnostic approach is becoming fundamental to decentralization. It allows for a blockchain ecosystem to be changed and adapted when needed.
Open source
With data integrity at the core of it, ReCheck's approach builds trust as most of the software components are offered as 'open source', and so the company has an open policy, where software code can be easily accessed and verified.
Privacy by design
We build products that are designed with privacy as a top concern. Our SDK has been built to support person-to-person encryption and so users can benefit from the maximum level of security when they they share sensitive data.
Self sovereign identity
Using cryptography and blockchain technology, ReCheck redefines the concept of digital identity to support decentralised identities or else, self-sovereign identity (SSI), where people are the solemn owner of their digital identity.
Meet the Founders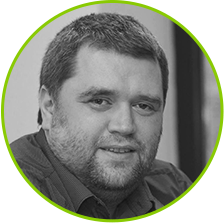 Emil Stoyanov, Phd
Co-Founder and CTO
Dr. Emil Stoyanov has 15 years of experience in software development and project management, and a PhD degree from the University of Stuttgart. Among the companies that use systems developed under his supervision are Deloitte, Henkel, Procter & Gamble, Danone and Volkswagen, as well as banks and government institutions. During the last 5 years, Emil Stoyanov has focused on blockchain development and he has become a leading blockchain engineer in Southeastern Europe.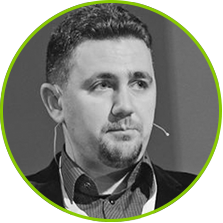 Emiliyan Enev
Co-Founder and CEO
Emiliyan Enev is a digital entrepreneur and business developer with a solid experience in senior management positions, including leading a Chamber of Commerce. Some of his successful projects for the last ten years include developing a platform for mobile marketing, a co-working space and an outsourcing company. He has also been an active proponent for the adoption of DLT technologies, such as blockchain for digital sovereignty and decentralised governance of data.