We are excited to announce that ReCheck is taking а part in the SNI hackathon 2022. During the weekend, our team will focus its efforts on developing a solution to track the positive impact of rewilding urban areas and distribute the generated value to contributors.
About Sovereign Nature Initiative
Founded in 2019, the Sovereign Nature Initiative (SNI) is a Netherlands-based non-profit foundation working to reconfigure the intersection between ecology, economy, and emerging web3 technologies with an aim to provoke a transformation of the relationship between humans and nature.
SNI's Mission: To achieve a thriving planet by radically reconfiguring nature's value.
SNI hackathon is asking teams to:
Develop ideas that enable representation of non-human life, establish governance models, and empower ecosystems to act in their interests and to produce and capture value in their own right. The teams need to define "value" broadly and consider other qualities such as beauty and inter-connectedness in addition to practical ecological value.
The ideas should support SNI's broader goal of going beyond common approaches towards sustainability and breaking the cycle of human domination over "nature".
In thinking about identity and value, we are especially interested in solutions that acknowledge the challenges and opportunities of human design and architecture in dialogue with nature. Sovereign Nature urges participants to consider built environments where human/nature harmony is the goal.
ReCheck's prototype solution represents a DAO-like system to identify nature objects, collect and attach data to them, and distribute preliminary locked values after specific events happen (e.g. nature communicates via sensors that dust particles are below a certain threshold for 2 weeks in a row).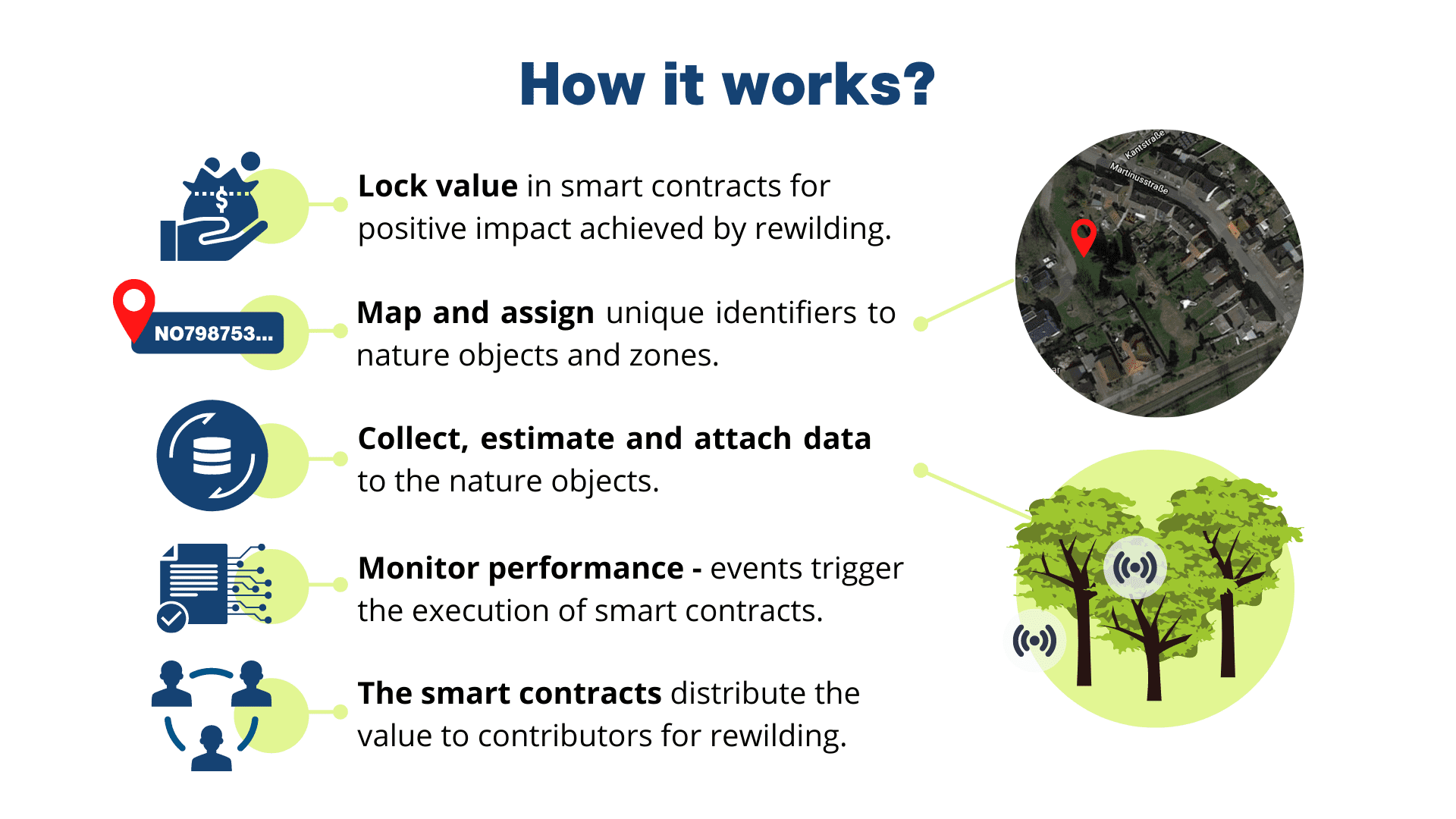 The winners of the SNI hackathon will see their solutions showcased at a live event at De Ceuvel in the late spring of 2022.
3 Winners and 5 Runner-Up teams will split the majority of the funds. All participants who complete their pitches will receive tokens as well in appreciation for their participation. We request that each team make one wallet available to receive their portion of the bounty.
One member from each winning team will receive transportation/accommodation to attend SNI's Experimental Zone Event in May 2022 at De Ceuvel in Amsterdam.
During the SNI hackathon, teams will also have a chance to vote on their favorite idea created by another team. The winning team will receive the "Most Symbiotic" award at the conclusion of the competition.
SNI's partners at Odyssey will also be providing three 750 Euro prizes to the three "Most Collaborative" teams. For this prize, teams will be evaluated based on the support they provide to other participating teams in terms of technology access, knowledge sharing, and solution development.
Follow us on Facebook and LinkedIn and see the progress of each stage of the SNI Hackathon! We will keep you updated!
Review the successful presentation at the Odyssey Momentum in 2020 when ReCheck became the winner with a solution for the Opening Up Real Estate track.